About Industrial Eyecare
Industrial Eyecare was created in association with a team of opticians who have over 35 years of experience between them.
Our laboratory has been assessed by the British Standards Institute and awarded the following accreditations: CE certification to manufacture safety glasses, ISO 9001 quality controlled system and due to our very high standards we have been presented with the prestigious kite mark. Our lab is independently audited every year to ensure the highest standards available.
Industrial eyecare technicians are trained to a high standard, we have state of the art manufacturing equipment and for your peace of mind, our glasses go through a rigorous quality control process at final inspection to ensure the highest quality.
For further peace of mind all our frames carry CE certification, conform to EN166 and come with a 12 month guarantee. We are confident you can buy from Industrial Eyecare with the re-assurance of high quality frames and lenses, quality manufacturing and peace of mind of a 12 month guarantee, 10 day return policy, should you be unhappy with your product, backed with 35 years of experience.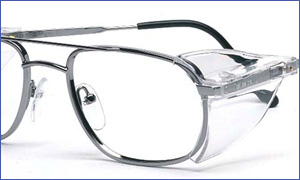 All our Frames Carry CE Certification, conform to EN166 and come with a 12 month guarantee